I've been working on building a new site for Linda Campbell, owner of Linda's Bridal Images & Mr. Tux. I took the opportunity to learn a little bit about AngularJS and a front-end framework called Materialize CSS.
Here's a look at the new home page!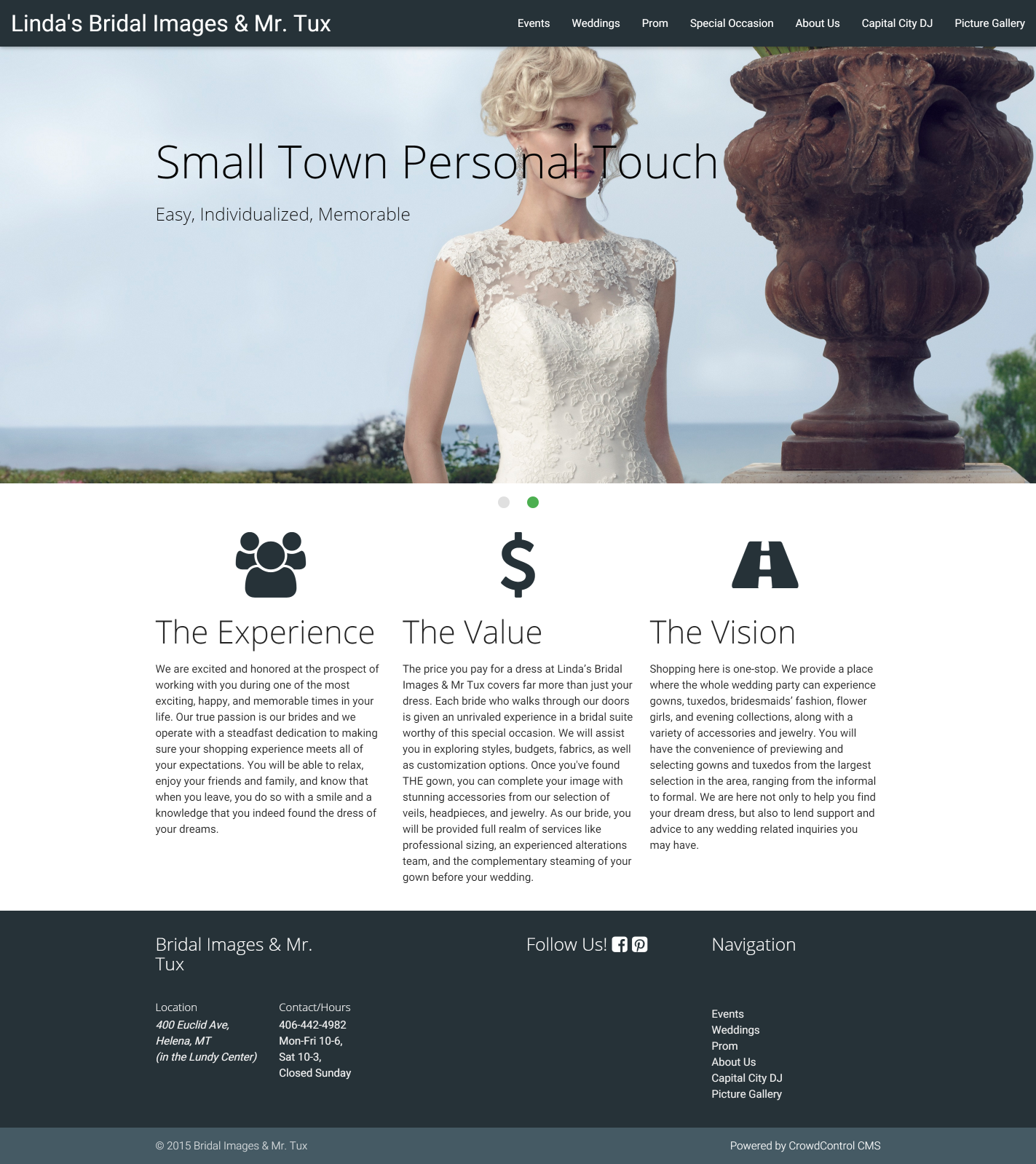 Besides building the new site I'm also hosting it. My setup is fairly simple, with a VPS on Azure. Since the site is served by Flask (well, proxied by NGINX to a WSGI server that's running a flask app) I'm using a somewhat more complex stack on the server. It goes:
NGINX serves up static files and proxy's the rest to the app
The app, served by Gunicorn is started and controlled by Supervisor
The app handles serving the initial route for the site as well as handling sending email.
I had a lot of fun working on this site. Overall, I feel it demonstrates a good mix of simplicity in both design and implementation. Thanks for taking a look!